Foundation Training in Goleta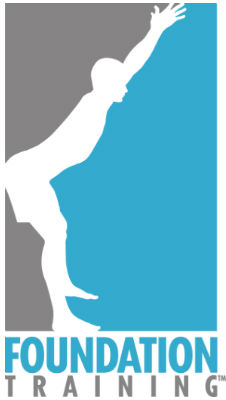 We're always looking for ways to provide longer-lasting relief to our patients. While your chiropractic treatment is dependent on the doctor, we also want our patients to take responsibility for their own health. When we work together to achieve your health goals, you benefit the most. At English Chiropractic we have found Foundation Training the be that cooperative link. The self-care tool that often helps you need to see us less. It is the exercise that helps you to be more independent and more responsible for your recovery and well-being.
Fighting Life's Pressures
Compression surrounds our bodies. We sit too much and put pressure on our spine and pelvis. Gravity is a force of constant compression. Foundation Training is about decompression and activating the core and posterior muscles to improve posture.
Simple, Convenient Strengthening Exercises
When combined with chiropractic care, Foundation Training has provided our patients with great results. Many fitness professionals such as fitness trainers, coaches, physical therapists, medical doctors and chiropractors use Foundation Training. Dr. English saw his own health improve through Foundation Training, and wanted to give our patients a better tool they could take home with them. No equipment is needed, and the exercises are quick and can be done anywhere.
Let's Get Started
As part of your examination Dr. English will perform a Selective Functional Movement Assessment. Dr. English is trained to look at your movement patterns and assess them for abnormalities to find the cause of your pain. Implementing these assessments led Dr. English to Foundation Training. Exercises are prescribed to change your movement patterns to be healthier, getting you better faster with more sustained relief.
Our powerful healing tools include empowering you with home care. If you're interested in starting or continuing your training at home, there are Foundation Training DVDs and downloads that can be purchased to help you with your journey to better health. You can also become certified as a Foundation Training Instructor. To learn more about Foundation Training or to order educational materials, visit their website at .
To supplement your Foundation Training learning, we've provided links to more information: ftstreaming.com
TEDxAmericanRiviera: The Unexpected Physical Consequences Of Technology  – Dr. Eric Goodman
Foundation Training: Video and Blog
Get started building a foundation for better health. Contact us today to schedule your first appointment!
---
English Chiropractic | (805) 964-9839